Specialists Available for Telemedicine Reports
Our specialists are approachable and provide clear diagnoses and next steps.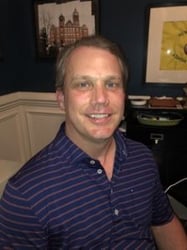 McKenzie Daniel, DVM, DABVP
Dr. Daniel worked in private practice after graduation from veterinary school. In 2008, he transitioned into full-time emergency practice in the Atlanta, GA area. From 2011-2014, Dr. Daniel began working for New Jersey Mobile Associates, a high-volume mobile ultrasonography practice, in which he performed and interpreted 50-70 ultrasounds a week.
Currently, Dr. Daniel and his wife, Dr. Lindsey Daniel, own and operate Mobile Veterinary Ultrasound, LLC which serves clients around Auburn AL and Columbus GA. Dr. Daniel works primarily for Sonopath, interpreting approximately 300-400 ultrasounds a month.
In his free time, Dr. Daniel likes to spend time with his family, play golf, and root for the Auburn Tigers.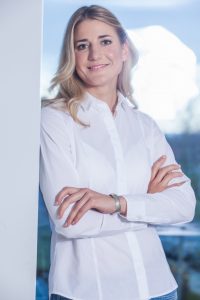 Nele Eley (Ondreka), DVM, Dr. med. vet., DipECVDI
Dr. Eley (Ondreka) is a Diplomate of the European College of Veterinary Diagnostic Imaging and Head of the Department of Veterinary Diagnostic Imaging, VetSchool, Justus-Liebig-University Gießen Germany.
She is a founder & partner in VetRad Teleradiology Services. She is a board member of the German Hip & Elbow Dysplasia Council (GRSK). Her research areas of interest include ultrasound, musculoskeletal imaging, cinematic analysis of locomotion and spinal motion in dogs, achondroplasia, chondrodystrophy, and their impact on axial skeleton deformities.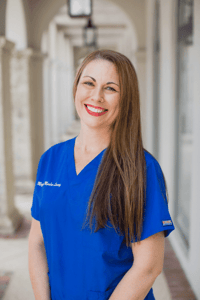 Maggie Machen Lamy, DVM, DACVIM
Dr. Maggie Lamy grew up in Ann Arbor, Michigan. She received a bachelor's degree in Exercise and Sport Science from the University of Utah. She then received her DVM from the University of Florida in 2009. She spent a year as a rotating Intern at Red Bank Veterinary Hospital in New Jersey before completing a 4-year Cardiology residency at the University of Pennsylvania.
Dr. Lamy has done extensive research on cardiac biomarkers and their use in small animal practice. She led the development of the feline NT-proBNP cage-side SNAP test, as a way to detect asymptomatic feline heart disease. She has been a part of several large-scale clinical trials, including PROTECT and EPIC, and participated in the evaluation of Torsemide as an alternative diuretic in dogs. Recently, she was involved in the evaluation of diet-related cardiomyopathy in Golden Retrievers through UC Davis.