Pennsylvania Mobile
Veterinary Ultrasound Services, LLC
Full-Service Ultrasound Imaging and Telemedicine
Get the answers you need quickly
Detailed, in-depth reports within 24 hours
STAT reports within 4-6 hours
About PA Mobile Veterinary Ultrasound
PA Mobile has been providing mobile veterinary ultrasound services to veterinary hospitals throughout Northeastern and Central Pennsylvania. We perform comprehensive, high-quality, and efficient ultrasound scans on all small animals and exotics. We offer complete abdomen, cardiac, and orthopedic ultrasounds. We image every organ or structure in the region we're scanning.
Our veterinary roots give us the advantage of being able to easily minimize disruption to your practice flow during our visits, and

Imaging is completed by Rebekah Jakum,

ARDMS, CVT/RVT (American Registry for Diagnostic Medical Sonographer).
After our sonographer completes
your patient(s)
ultrasound, they will submit the case for interpretation by a specialist and provide your hospital with a comprehensive,

detailed report within 24 hours

. Our reports include a review of every organ imaged, diagnosis, next steps, and images with pathology markings.
We work with a broad range of specialists including; radiologists, cardiologists, pathologists, internists, and ABVP boarded practitioners.
This service has been a great addition to our practice and a huge convenience to our clients.
JULIE HOLLAND, DVM, MS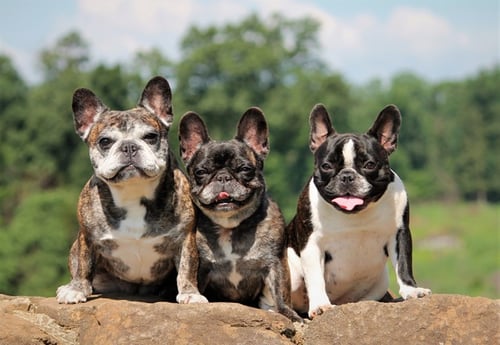 Common Indications for Veterinary Ultrasound
Overall, ultrasound will help to:
D
efine disease severity
D
iagnose early
May help avoid unnecessary surgery
P
rovide non-invasive diagnosis with imaging and/or tissue aspiration
Elevated chemistry enzymes
• Evaluate organ size, vascularity, echotexture
• Obtain fine needle samples to further diagnose primary or secondary disease
• Gather insight on surgical prognosis, multisystem involvement

Suspicion of mass(s)
• Further investigate palpable, or radiographic abnormalities
Change in appetite


• Vomiting, diarrhea, increased/decreased appetite or thirst
• Ultrasound imaging can provide the necessary diagnosis of obstructive patterns, pathology, and general morphology of the complete digestive system



Respiratory changes


• Assess minor or advanced lung changes, mass(s)



Heart murmurs


• Evaluate source, severity of velocity elevations
• Valve, muscle function, degree of functional change
• Insight on medication institution, modification



Musculoskeletal changes/lameness


• Evaluate ligament, tendon, and muscle health preoperatively for orthopedic procedures, or to evaluate the need for surgical intervention